Mix-and-match your style
After many years of strict styling rules, you can finally create an eclectic interior design again. Mix-and-match accessories from different time periods. Use elements from the friendly 70s and mix them with modern items from the late 90s. Different influences find a place in your home. The love for craftsmanship and environmental friendly fabrication of furniture have become the defacto standard of interior design.

Be bold, dare to combine colors and shapes you haven't tried before.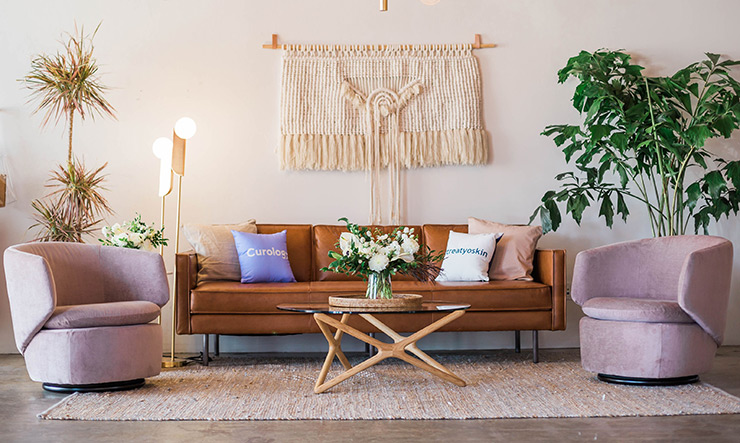 Strong materials
Sturdy materials such as leather, steel, stone and stone will give your home an edgy look. Don't be afraid to show off brick stones and rusty metal. Decorating has never been easier. A bit of 70s nonchalance loosens up your life at home. When you come home from a hasty day in the office, you'll feel at ease at once.

Find a balance between soft fabrics and granular materials. A vintage velvet hocker or woolen ottoman looks wonderful next to a dark and heavy wooden table. It brings some warmth to your living room as well.
Combine shapes
Straight lines, curved vintage objects, there are no strict guidelines to what you can mix. Exciting conflicting shapes that you'd otherwise never place together in the same room are now a welcome sight. Break away from the rigid styles you're used to assimilate in your house.

Play with shapes and sizes as you'd be doing when you were a kid.
Natural colors
Mother Nature gave us a beautiful palette of colors to choose from. Earthtones such as orange, yellow, brown and bronze are naturally looking great in any room. Mix friendly but strong colors that radiate life and warmth.

Even if you've some old fashion colors around in your living or study, you can easily mix them with natural colors. Balance between perfected man made high fidelity metals and rusty old colors that digested the forces of nature.

Styling Tips
Combine accessories made of different materials. Place silk flowers in a pottery vase. Add a velvet plaid on a leather couch. Stretch the boundaries of your imagination.
Don't be afraid to use a dark color on one or two of the walls. Or why not use wood on one of the walls? Just like the old days.
Mix your metals. Black, bronze, gold and copper: place them in the same room and you'll combine tough with sensitive materials. A feast for the eye.
Dig up retro family finds and give them a second life. A touch of character in your home.